The mission of the Omega Innovations Company is providing clients with the most modern, innovative and highly profitable thermal energy storage by building a smart and safe dispersed energy infrastructure. As the studies carried out have demonstrated, thanks to applying ICE-ON™, the costs of cooling and the costs of greenhouse gas emission to the environment are reduced while, at the same, offering comfort to the user.
In 2016, the company took action aimed at preparing the innovative 'Cold Accumulator' device for commercialisation. The 'Cold Accumulator' (known under the trade name ICE-ON™) is a device that allows the production and storage of cold in the form of ice thanks to the phase transition phenomenon. The ice is produced using a compressor that consumes electric energy during night hours as this time is the most advantageous in terms of efficiency, costs and protection of the environment. It is then used when the demand for cooling is the highest during the day.
An ICE-ON™ storage reduces the levelised cost of electricity (LCOE) in the process of producing energy from renewable sources and supports the implementation of renewable energy sources given that it is the main recipient of energy originating from these sources. It is scalable and reduces electric energy consumption both quantitatively and qualitatively. The ICE-ON™ storage also reduces greenhouse gas emissions by reducing electric energy consumption, does not use any toxic or hazardous materials and can be disposed of through traditional channels for waste or recycled.
ICE-ON™ storage is much less expensive than other forms of energy storage such as chemical lithium-ion batteries and does not pollute the environment quite as much. This translates to lower operational costs, capital costs of investment, renewable energy production costs and costs of maintenance of cooling devices.
Air conditioning is responsible for up to 70% of the total energy consumption within buildings in summer. Integrating ICE-ON™ storage with air conditioning devices or industrial cooling systems (that employ ice water) leads to a significant reduction in electric energy consumption, reduces electric energy bills in buildings and enables the obtainment of higher grade environmental certificates such as LEED and BREEAM.
ICE-ON™ transfers the energy consumption from peak hours to off-peak hours in order to manage the load coming from air conditioning and cooling. This solution improves the resilience and stability of the energy networks, eliminates or postpones costly upgrades of energy transmission networks and flattens peak electric energy consumption during the day. The systems for managing multiple ICE-ON™ devices that we have elaborated on, such as ICE-ON-NET™, are possible thanks to the Virtual Power Plant (VPP) that remotely controls the devices combined into networks by acting as buffers in power grids. Installing an ICE-ON™ device is a cost-effective, environmentally friendly and smart solution ensuring maximum efficiency and improving the reliability of electric energy supply to recipients.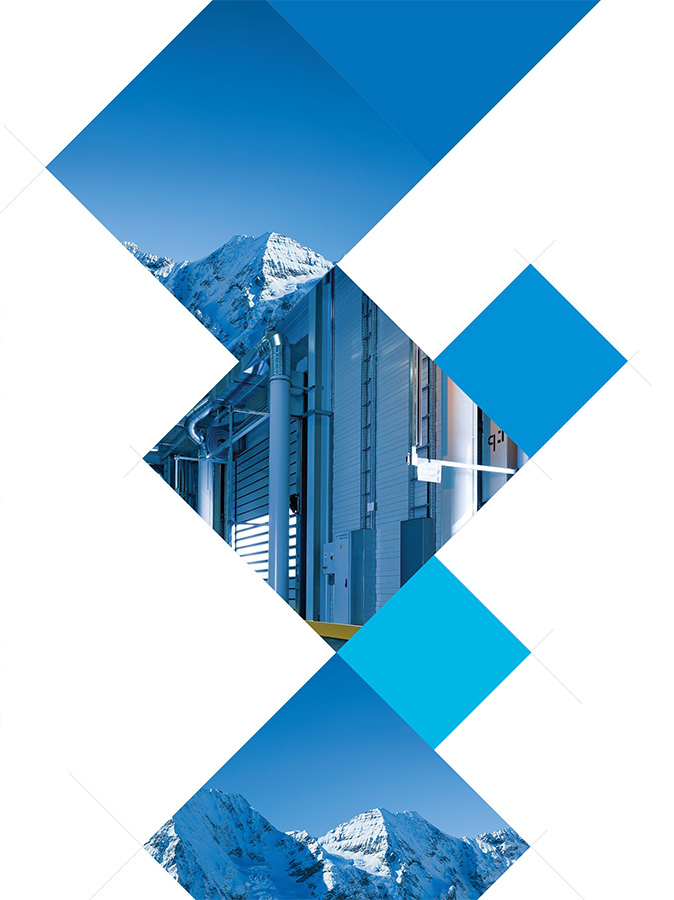 After installation, an ICE-ON™ device does not require any operation by the user. It can be connected to an existing air conditioning system as a 'plug-and-play' device. It will then use the same cooling medium as the main system and is compatible with all known industrial cooling systems that use ice water.
The expected lifetime of the device is up to 25 years. In contrast to chemical batteries, ICE-ON™ is not subject to degradation and thus does not lose power during its lifetime. It can be fully charged and discharged every day and, at the same time, transfer cold during that process. The amount of energy stored will always be the same as it was at the beginning.
A great deal of interest in the 'Cold Accumulator' is expressed by potential clients, including enterprises that employ cold in technological processes or as an indispensable element in provision of their services, consisting of providing comfort to service recipients and comfortable working conditions for company employees.
On the basis of the market information, the company forecasts that the sale of ICE-ON™ 'Cold Accumulators' will take place within the framework of:
– the traditional demand for new cooling devices resulting from demand for cold
– the optimisation of electric energy consumption
– a reduction in costs related to cooling
– the replacement of previously used devices according to their service life
– the demand of power suppliers and their clients for reducing peaks
– peak electric energy consumption during the day (particularly during summer)
– the possibility of taking advantage of 'green' energy during periods of its highest production
– a result of other incentives (DERMS, DSR, EaaS) that will be possible to implement after introducing an innovative product such as ICE-ON™ to the market.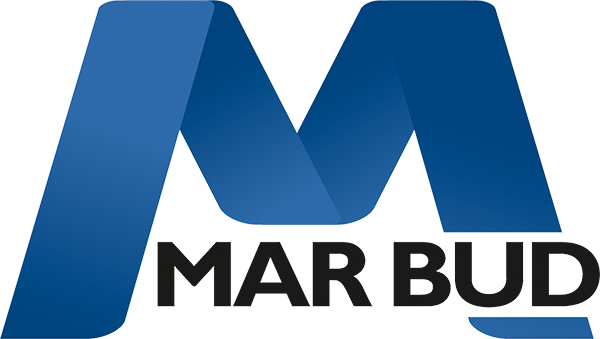 In order to further improve the quality of our services, in October 2015 we established an innovative entity in the MAR-BUD group – the BIM MAR-BUD Spółka z ograniczoną odpowiedzialnością Spółka komandytowa company (hereinafter referred to as BIM MAR-BUD), handling the investment process within the scope of:
– design and modelling of 3D structures
– prototyping
– scheduling
– cost estimating
– sustainable development and use of the structure, compliant with Building Information Modeling (BIM) requirements.
BIM MAR-BUD is an experienced and multidisciplinary team of specialists who constantly collaborate with domestic and foreign companies as well as scientific and research centres. We are developing collaboration with the academic society both in Poland and abroad and enable both students and doctoral students to do internship and apprenticeships. We care about the development of our personnel.
We systematically equip our laboratories with professional equipment and software.
We take advantage of cutting-edge technologies.
Thanks to BIM MAR-BUD we can offer investors extended services within the 'design and build' system.
The most important things for BIM MAR-BUD are:
interdisciplinary coordination, the possibility of collision-free adjustments and changes to the project as well as the creation of coherent documentation
optimal organisation of the construction site, optimisation of the construction process -planning, coordination of designers, contractors and suppliers
the selection of optimal solutions and materials, optimisation of investment costs
energy saving, certifications
a reduction in operation costs, an increase in the market value of a structure,
easier operation and maintenance
innovativeness – the application of smart solutions and systems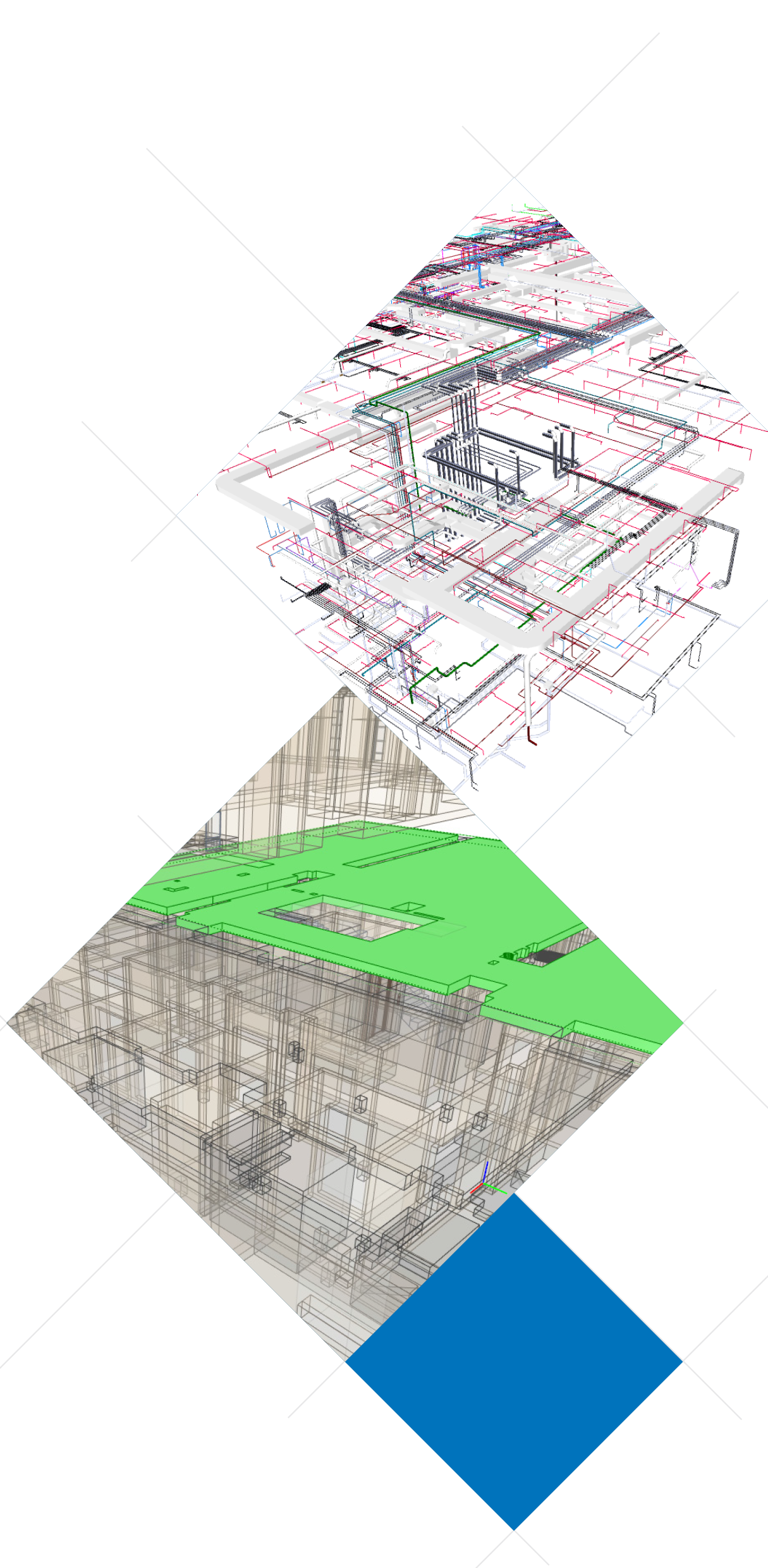 A key element of our activity is the development of BIM technology and thus we strive for our projects to encompass its complete multidisciplinary character:
3D – (MODEL) 3D concept model, full spatial mode, visualisations, animations, interactive virtual 3D walk
3D inventory, laser scanning, point cloud processing
4D – (TIME) – project staging, visualisation of the construction process
5D – (COST) – bills of quantities and cost estimates, investment course simulations
6D – (SUSTAINABLE CONSTRUCTION) – energy analyses with regard to certificates, measurement of structures using sensors
7D – (OPERATION) – reading and analysis of data from sensors, reports on technical condition, monitoring, operation manuals, schedule of deadlines for inspections and maintenance.

Information technology (IT) and BIM are developing rapidly and are generating more and more 'new dimensions'.
BIM MAR-BUD intends to explore them!